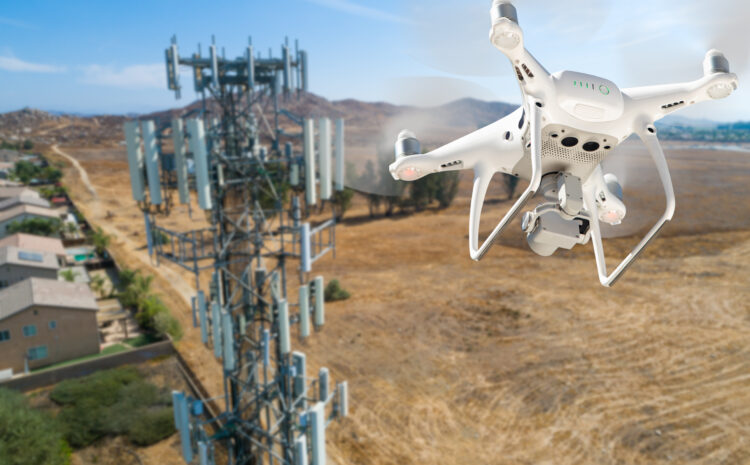 Will Drones Replace Telecom Tower Workers?
Telecom tower workers require the utmost focus and experience to complete tasks safely and correctly while climbing. To mitigate certain safety risks associated with tower climbing, tower companies have begun to research the implementation of drones in providing aid to tower climbers. Discussions have prompted some tower workers to question whether a shift toward technology will threaten their jobs. To help set the record straight, here is where the telecom industry currently stands on replacing those who service towers at high levels with drones.
The Current State of Drone Technology
Even with the advanced technologies that we have today, drone productivity is limited to taking photos of cell towers and distributing supplies to the top of the tower. While there are drones that have arms that are able to touch telecom towers, they currently are unable to provide necessary services on cell towers, such as installing remote radio heads or antennas. Drone manufacturers are looking to assist tower workers with some of the more dangerous tower responsibilities. One company is even projecting that robots will be able to climb towers within the next five years.
Likelihood of Drones Replacing Tower Technicians
In answer to the questions and uncertainty swirling around the future of drone use, the National Association of Tower Erectors (NATE) created a committee to research robotic aerial systems. Its first report studied the effectiveness of drones providing more safety and productivity for telecom tower climbers. The committee found that drones were unable to match the work of tower technicians and concluded that they do not see drones replacing climbers as a whole. Given the technical nature of the work conducted by tower personnel, including tasks like rigging, changing lights, and antenna and line work, it was determined that drones would not be able to perform required tasks adequately. The study did note, however, that drones can assist telecom companies with tower inspections through photo and video relay, which helps cut inspection costs in half.
Coverage Provided by USA Telecom Insurance Services
Whether you use drone technology or not, to truly protect your tower company, its personnel, and property, it is recommended that you partner with a brokerage that provides a top-quality coverage program specifically designed for your industry. At USA Telecom Insurance Services, our program includes property, commercial automobile, general liability, workers compensation, umbrella, and drone coverage. If you're in need of trustworthy coverage for your tower company or are interested in learning more about your insurance options, contact us today.