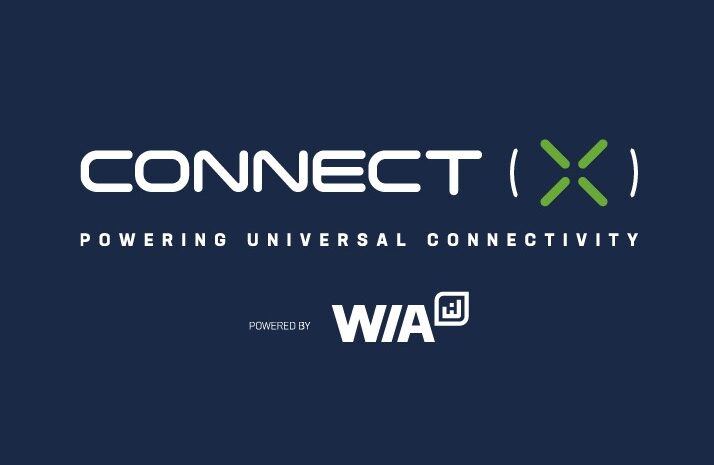 Come Visit USA Telecom at Connect (X) 2021 in Orlando
Each year, the Wireless Infrastructure Association (WIA) hosts Connect (X), a showcase for leaders in 5G infrastructure. This world-class event is one of North America's largest conference and trade shows for the connectivity sector, and it provides an outstanding opportunity to reunite and reconnect with friends and industry professionals in person. This year's event takes place October 4-7, 2021, at the Hyatt Regency in Orlando, Florida.
USA Telecom at Connect (X) 2021
At this year's Connect (X) event, attendees will have the opportunity to meet with USA Telecom Insurance Services expert advisors Stephanie Brewer and Dennis Robinson. USA Telecom provides comprehensive insurance coverage and a telecommunications industry-specific program found nowhere else. To learn more and meet top team members, stop by the USA Telecom booth throughout the week at Booth #924.
Meet the Experts – Stephanie Brewer and Dennis Robinson

As director of telecommunications safety and compliance at USA Telecom, a program of Insurance Office of America, Stephanie Brewer supports clients in risk management and safety, compliance, training, and operational efficiencies. She has nearly 15 years of experience working in the telecommunications industry and remains actively involved in many areas serving as an advocate for the telecom clients she represents.
As CEO of USA Telecom and a vice president with Insurance Office of America, Dennis Robinson specializes in telecom industry accounts and general construction business for cellular and wireless contractors. His focus is on evaluating, establishing, and implementing proper safety and risk control services to achieve best-in-class status for commercial clients and partners interested in mutually beneficial relationships to increase profits.
Join Us at a Connect (X) Event
If you can't make it to the USA Telecom booth, reach out to us on our contact page and set up a meeting outside the exhibit hall, or meet us at one of the following exciting events throughout the week.
Tuesday, October 5, 2021
Keynote Speech by Commissioner Brendan Carr, FCC – 5:20 p.m. – 5:40 p.m. EDT
As the senior on the Federal Communications Commission, Commissioner Brendan Carr will discuss his jobs initiative that promotes community colleges and apprenticeships as a pipeline for expanding America's skilled workforce of tower climbers and construction crews while creating quality-paying 5G employment opportunities.
Annual Music Movement & Connect (X) Charity Concert Featuring Lee Brice – 7 p.m. – 11 p.m. EDT
Enjoy this exclusive concert for WIA Connect (X) conference attendees at Howl at The Moon in Orlando, Florida, featuring country music star Lee Brice with opening support from Allie Colleen and Billy Dawson. Proceeds from this concert benefit Music Movement's cause of developing and funding music-centric programs for young people with Autism and other learning differences.
https://www.cvent.com/c/express/0567caf9-12d8-4e78-8b06-5d3a6c3a5162
Wednesday, October 6, 2021
WWLF Reception Featuring The Band Plan – 6 p.m. – 10:30 p.m. EDT
The Women's Wireless Leadership Forum (WWLF) is hosting a networking event at Hyatt Regency Orlando's Garden Terrace. As a WWLF member, Stephanie Brewer will be in attendance on USA Telecom's behalf. https://www.wwlf.org/event-4422326/Registration
Click here for a full schedule of events. We hope to see you there!
Get to Know More About Us
To guard your organization with top-quality coverage, you need to partner with a provider that designs programs specifically for the telecommunications industry. At USA Telecom, our program includes property, commercial automobile, general liability, workers compensation, umbrella, and drone coverage. If you're interested in selecting coverage for your tower company or learning more about our insurance options, contact a broker today.