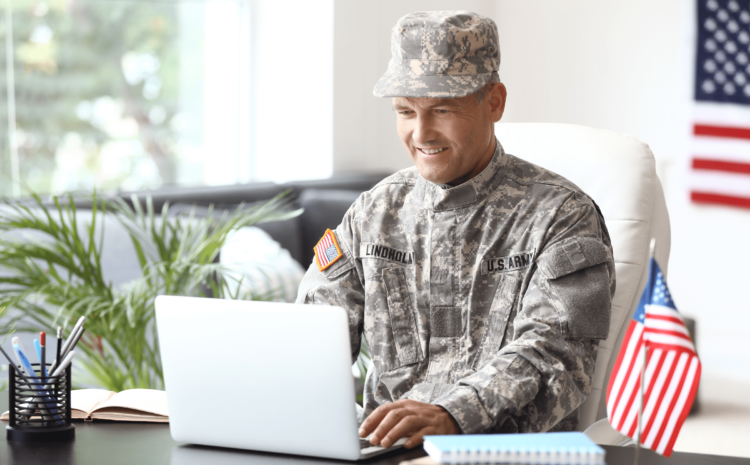 How the Telecom Industry Gives Back to Veterans
With a rapidly expanding workforce, the telecommunications industry offers many resources to help workers constantly improve and grow in both position and skill. The industry not only offers careers that attract a variety of backgrounds and lifestyles, but it also is focused on and giving back to the communities it serves.
As part of those efforts, the telecommunications industry is supporting those who have made the great sacrifice of serving their country in our armed forces. In honor of Veterans Day on November 11, the telecom tower industry is increasing its focus on hiring veterans and helping steer those who served toward programs that will assist them and their families.
Taking up a career in telecommunications present veterans with exciting new opportunities for growth and experience. By providing a variety of resources that offer paid training, the telecom sector is assisting military veterans in gaining and retaining telecom tower employment.
Paid Training and Telecom Certification Opportunities for Vets
Through charitable organizations, veterans can choose from a variety of programs to help them take on an exciting new career in the growing telecom industry. Such organizations include:
Wireless4Warriors –Wireless4Warriors has invested over $1 million of contributed funds to help connect over 2,700 veterans to training opportunities and well-paying careers in the growing 5G wireless workforce.

Programs include:

Tower technician
Coax/Fiber/Telecommunications technician
MyLearningAlliance.com – Working to build a stronger workforce, the Learning Alliance Corporation partners with businesses, colleges, and universities to offer structured trade training programs and online courses to veterans and civilians.

Programs include:

Broadband digital installer
Broadband fiber digital installer
Business Information systems
Lean supply chain optimization
Associate of science in telecommunications
Digital wireless infrastructure technician
Insure Your Telecom Business
As veterans are trained and developed in the industry, take advantage of the insurance and risk management programs offered by one of the leading providers for the wireless industry, USA Telecom Insurance Services.
At USA Telecom Insurance Services, we offer programs specific to cell tower maintenance, civil, erection, fiber/utility, lighting, small cell, RF, DAS, line and antenna, and concealment manufacturing/installation. We also provide coverage for workers compensation insurance nationally (excluding AK, HI, ND, OH, WA, and WY), as well as general liability, property, crime, pollution, commercial auto, inland marine, umbrella, and drone coverage.
If you're interested in selecting coverage for your tower company or learning more about our insurance options, contact us today.