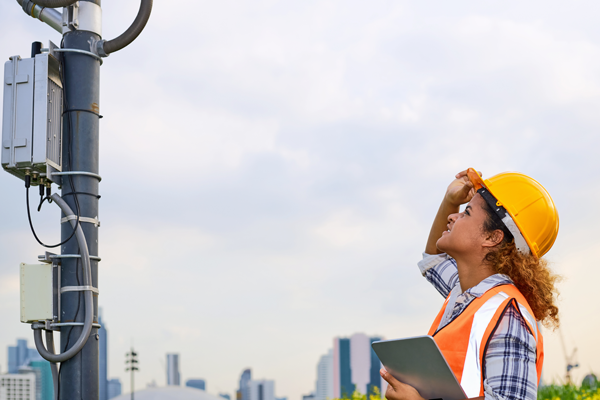 TIRAP Apprenticeship Helps Build the Telecom Workforce
The Telecommunications Industry Registered Apprenticeship Program, or TIRAP, is a competency-based program created by and for telecommunications employers. TIRAP helps telecom professionals define their career path while enhancing productivity and maintaining safety, which in turn provides employers with higher engagement and much-needed retention of skilled workers.
TIRAP Apprenticeship Benefits
There are significant benefits for those participating in the apprenticeship program, including:
Increased Skills – Telecommunications companies are able to attract, develop, and retain more skilled workers.
Enhanced Bottom Line – Credentialed workers offer enhanced skills, which allows companies to be more productive and profitable.
Established Support – TIRAP is sponsored by the Wireless Infrastructure Association (WIA) and is registered with the U.S. Department of Labor.
High Retention – Employers experience 94% retention for workers who complete an apprenticeship, according to the U.S. Department of Labor.
Diverse Culture – Apprenticeships help recruit workers of all backgrounds to a highly skilled occupation, which nurtures an inclusive culture.
Recognized Occupations for Apprenticeship
To receive an industry-recognized credential from TIRAP, applicants participate in one of the following approved occupations:
Telecommunications Tower Technician or Wireless Technician
Telecommunications Tower Antenna & Line Lead
Telecommunications Tower Antenna & Line Foremen
Telecommunications Tower Construction Lead or Foremen
Maintenance & Condition Assessment Leads or Foremen
Fiber Optic Technician
Underground Utility Installer Technician
Overhead Utility Installer Technician
College Credits Through TIRAP Apprenticeship
Thanks to a partnership with the American Council on Education, TIRAP apprentices who complete the telecommunications tower technician (TTT) program—which includes more than 160 hours of classroom learning and on-the-job training—can earn 14 or more community college credits. TTT apprentices also receive digital badges from Credly, a leader in issuing and managing digital credentials, which verify their accomplishments and credit equivalency.
Protect Your Telecommunications Jobsite with USA Telecom Insurance Services
Guard your tower company and personnel with top-tier coverage from a provider that designs protection specifically for the telecommunications industry. At USA Telecom Insurance Services, we provide a variety of coverage, including property, automobile, general liability, workers compensation, and more. If you're interested in selecting coverage or learning more about our insurance options, contact our team today.