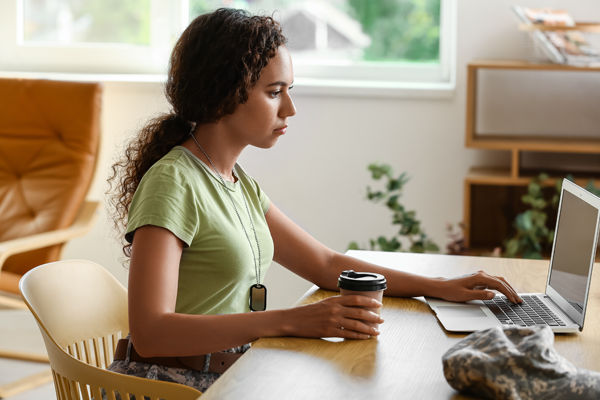 NATE and Warriors 4 Wireless Roll Out Veteran Sourcing Program
Exciting things are happening for veterans looking to enter the telecommunications industry. Through its Military for NATE Veteran Sourcing Program, NATE: The Communications Infrastructure Contractors Association (NATE) has partnered with Warriors 4 Wireless to provide training and employment for  veterans, active duty service men and women, National Guardsmen, and reservists interested in working to meet the needs of the communications infrastructure industry.
About the Veteran Sourcing Program
Warriors 4 Wireless is focused on linking veterans with an industry that aligns well with the unique skill set resulting from military training. To date, the organization has connected more than 3,300 veterans with jobs in telecommunications. Their new partnership with NATE looks to expand that number by providing veterans with the necessary training the opportunity to become tower technicians, fiber technicians, or drone pilots. Approved veterans can enroll in 13-calendar-day courses that provide more than 100 hours of academic and field training. By the end of the program, they can earn several types of foundational certifications.
All Warriors 4 Wireless programs, including the Veteran Sourcing Program (VSP), are at no cost for NATE member companies or veterans as a benefit of NATE membership. For those willing to learn, it provides access to a state-of-the-art training facility without participants having to pay anything out of pocket.
Benefits of the Veteran Sourcing Program
There are several benefits for both employers and workers participating in the Veteran Sourcing Program. Since the program is free, it helps veterans who may not have Veteran Affairs (VA) education benefits and those who would not have previously been able to attend the training course. It also aids veterans looking for a new career path because the program can lead to either direct placement or a train-and-place career option.
Whether you're an interested veteran or telecom tower jobsite employer, this program should be of interest to you.
Insure Your Tower Workers Today
To guard your tower company and personnel with top-tier coverage, partner with a provider that designs programs specifically for the telecommunications industry. At USA Telecom Insurance Services, our program includes property, commercial automobile, general liability, workers compensation, umbrella, and drone coverage.
If you're interested in selecting coverage for your tower company or learning more about our insurance options, contact our team today.