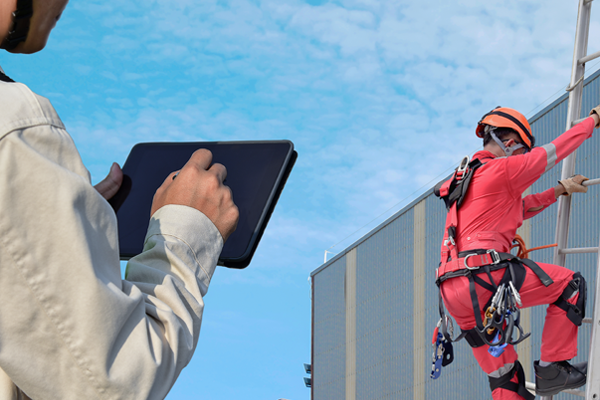 Small Cell Apprenticeship Approved by U.S. Department of Labor
The work of a small cell technician is critical to the growing communications infrastructure in the U.S.  Recently, the Department of Labor formally approved the position as an apprenticeship through the Wireless Infrastructure Association (WIA)'s Telecommunications Industry Registered Apprenticeship Program (TIRAP). Here is what this means for aspiring or seasoned professionals in the small cell sector of the telecom industry.
Small Cell Technician Apprenticeship
Many leaders in the industry agree that 5G technology is an exciting new frontier for telecom professionals. With the intent of continuing to advance 5G, small cell apprenticeships have been approved and implemented, formally making it the 12th to be recognized as a registered apprenticeship by TIRAP. This presents a fantastic opportunity for workers interested small cell training or improving their existing skillset.
The Benefits of a TIRAP Apprenticeship
TIRAP apprenticeships exist to bring in new professionals to the telecommunications industry with valuable education, in addition to further educating those who are already working on telecom tower sites. When candidates undertake a TIRAP apprenticeship, they open themselves up to many noteworthy career progression benefits.
Not only does the accomplishment of a successfully completed TIRAP apprenticeship look attractive to potential employers, but also the knowledge and experience gained is relevant for career advancement and stays with workers for the rest of their careers. This allows for safer and more productive jobsites and a more knowledgeable and capable telecom workforce.
Premium Telecom Industry Insurance Coverage
Ensuring the safety of tower personnel is vital in the telecom industry. It is important that your tower company and personnel are protected by the industry-specific insurance coverage offered by USA Telecom Insurance Services.
At USA Telecom, we are dedicated to guarding your tower company and personnel with the top-tier, premium coverage that is designed specifically for those in the telecommunications industry. Some of our many coverage options include automobile, commercial, drone, general liability, property, umbrella, and workers compensation.
For more information on our different insurance options for professionals in the telecom industry or to select a plan for your tower company, contact our team today.