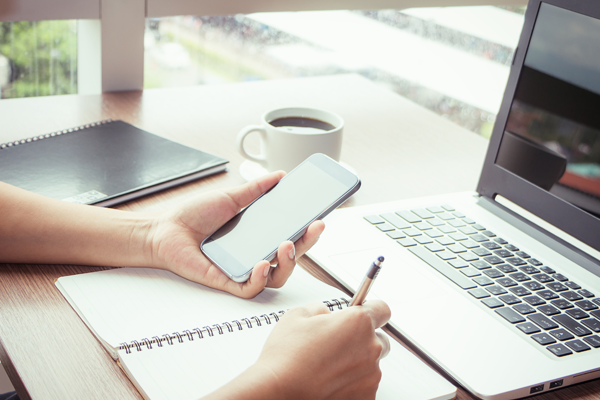 NWSA Makes Certification Faster with Online Practical Exam Application Process
Telecommunications tower owners know how important it is for personnel to follow proper safety procedures and precautions when working on a job site. One way to ensure that your tower workers are equipped with the proper safety knowledge to minimize the risk exposures on job sites is to encourage National Wireless Safety Alliance (NWSA) certification.
Traditionally, NWSA certification required a somewhat lengthy paper application process for candidates to schedule an exam date and location. Effective March 1, 2022, however, the NWSA transitioned its practical exam application process to an online format.
Updated NWSA Certification Exam Application
By visiting the NWSA website, candidates can complete an online application and pay their associated exam fees. Once the application and payment have been processed, they will receive an email with their practical exam authorization code—within just minutes.
The new automated process allows candidates to complete the required application and payment on the same date as the exam. They also can reapply and retest on the same day, if necessary. Candidates have up to 180 days to complete the exam, but no extensions are granted after that time.
NWSA Certification Programs, Exams, and Fees
If your tower climbers currently are not NWSA certified, consider informing them about the multiple certification programs offered, how they can register and test, and the fees associated with each exam.
Telecommunications tower owners who are aware of the risks associated with tower climbing often incentivize their workers to pursue NSWA certification by offering to cover exam costs. After all, a telecom tower crew educated in workplace safety best practices is more cost-effective in the long run.
Premium Telecommunications Industry Coverage Plans
To guard your tower company and personnel, be sure to find a provider that offers premium coverage plans designed specifically for those in the telecommunications industry. At USA Telecom Insurance Services, we offer insurance options that will work for you and the needs of your tower company. Our customized programs include general liability, workers compensation, commercial automobile, property, umbrella, and drone coverage options.
For more information about our insurance options or to select a plan to protect your tower company and personnel, contact our team today.