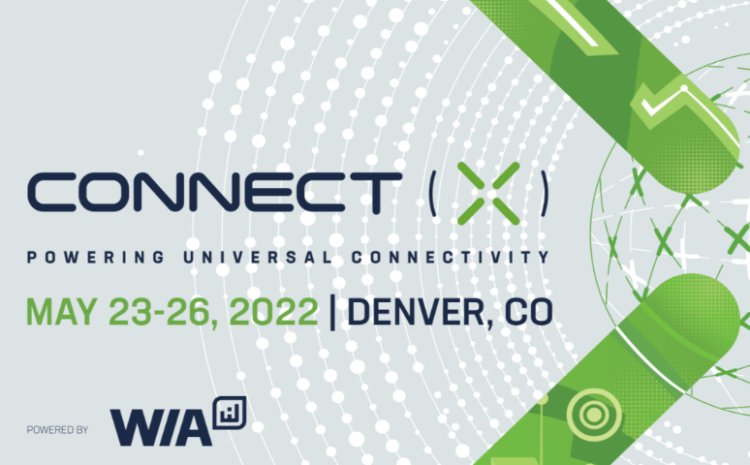 Connect with USA Telecom in Denver at Connect (X) 2022
From May 23-26, 2022, the Wireless Infrastructure Association (WIA) is hosting Connect (X) 2022 in Denver, Colorado at the Hyatt Regency Denver Convention Center. North America's largest conference for leaders in 5G infrastructure, Connect (X) is a world-class trade show and expo for the connectivity sector where industry professionals can learn, network, and get connected.
USA Telecom at Connect (X) 2022
USA Telecom Insurance Services expert advisors Dennis Robinson and Stephanie Brewer will be in attendance at Connect (X) to meet with clients at networking events and share information about our comprehensive insurance coverage and unique telecommunications program. Learn more about Dennis and Stephanie below.
As CEO of USA Telecom and vice president of Insurance Office of America, Dennis Robinson specializes in telecom industry accounts and general construction business for cellular and wireless contractors. His focus is on evaluating, establishing, and implementing proper safety and risk control services to achieve best-in-class status for commercial clients and partners interested in mutually beneficial relationships to increase profits.
As director of telecommunications safety and compliance at USA Telecom, Stephanie Brewer supports clients in risk management and safety, compliance, training, and operational efficiencies. She has nearly 15 years of experience working in the telecommunications industry and remains actively involved in many areas serving as an advocate for the telecom clients she represents.
Reach out to us ahead of Connect (X) to set up a meeting in the exhibit hall, or connect with us at one of the connectivity expo's exciting events throughout the week. Click here for a full schedule of events. We hope to see you there!
Get to Know USA Telecom
To guard your organization with top-quality coverage, partner with a provider that designs programs for your industry. At USA Telecom Insurance Services, our program includes property, commercial automobile, general liability, workers' compensation, umbrella, and drone coverage. If you're interested in selecting coverage for your tower company or learning more about our insurance options, contact us today.