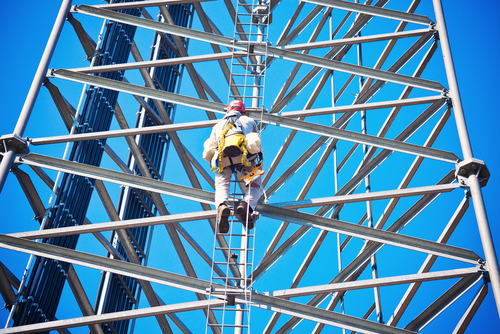 Top 10 Risks in the Cell Tower Industry
Top 10 Risks in the Cell Tower Industry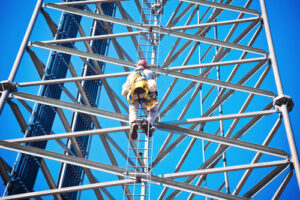 Demand for the services of the cell tower industry has been on the rise. The upside of this is more revenue and more jobs. The downside is a greater risk. Cell tower climbers perform exceptionally hazardous work, arguably one of the most dangerous jobs in America.
Falls are the most common cause of injury and death in the cell tower industry, but several risk factors contribute to this threat and a few other hazards like:
Heights
Tower Collapse
Faulty rigging
Slipping
Inclement weather
Structural issues
Falling objects
Equipment failure
Insufficient training
Poor safety practice
Safety is Important
Workers perform their duties at the top of tall towers, often at heights above 1,000 and 2,000 feet, creating an inherent risk of falls. One significant oversight contributing to accidents is insufficient fall protection or a complete lack of these safety measures.
Safety policies and procedures, including regular inspections and maintenance, should be implemented to deter equipment failure, tower collapses, and other potential dangers. Another concern for the cell tower industry is training and oversight, which is important for new hires before tackling their new assignments as climbers. It's also essential for hoist operators, who work in close collaboration with the climbers.
Make Sure You're Covered
As an employer in this high-risk industry, all of these safety measures must be implemented to support an accident-free work zone. But, nothing is foolproof, making insurance coverage essential. USA Telecom Insurance Services can meet these needs, from workers' compensation to general liability, we've got you covered. For questions or concerns, please call us at 800-645-8699 or complete our form online.