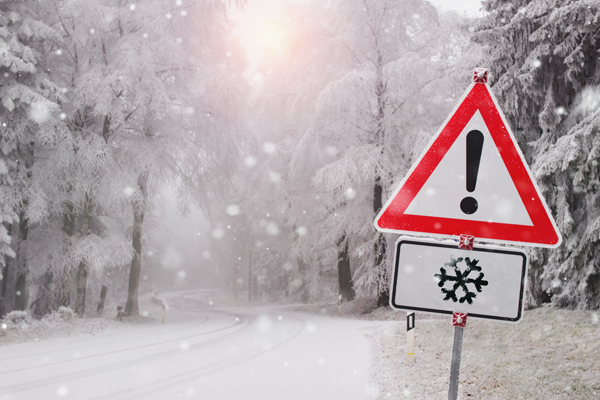 Tips for Workplace Safety During the Winter
Working outside comes with many potential hazards, which increase with cold, snowy, and icy conditions. Dangers include hypothermia, trench foot, frostbite, slips, falls, hazardous road conditions and more. It's important during the winter months to educate workers and encourage them to follow all proper safety regulations. Developing a company environment that drives home the importance of safety overall will protect your team and minimize claims.
Consider These Steps Measure to Maintain Safety
First, make sure your employees are knowledgeable about all safety procedures. Take extra measures to ensure that all outside areas around your workplace are clear of potential hazards. Help your employees to be knowledgeable about what to wear during the winter days. Encourage warmer clothes and shoes with good traction.
Over 70 percent of the nation's roads are located in snowy regions, according to U.S. Department of Transportation. If your workers have to drive company vehicles, make sure they have winter driving training under their belt. It's better to take this extra step than to assume they know how to handle a vehicle during bad weather conditions. When sending your team members out on a job, send them in pairs. This allows for someone to keep an eye out for potential hazards and to be available to seek help if something should go wrong.
Encourage every team member to keep an emergency kit in their vehicle.  A basic kit should contain a flashlight, first-aid kit, and jumper cables and should be onboard all year long.  For the winter months, add a blanket, shovel, litter or sand (rock salt is another option), warm clothes (such as a coat and gloves), and an ice scraper.  Keeping nonperishables in the vehicle is a good idea in case it becomes stuck somewhere and cannot get out for an extended period of time. Also, encourage employees to have a fully charged phone on them at all times and to make sure they have the ability to recharge as needed, e.g., backup battery.
Communication with Employees is Imperative
It's important to inform employees on how to stay safe while working in cold conditions. Winter can throw many hazards at us. That's why it's essential to identify potential hazards ahead of time and prepare properly before an event or incident occurs so that everyone can stay safe all season long.