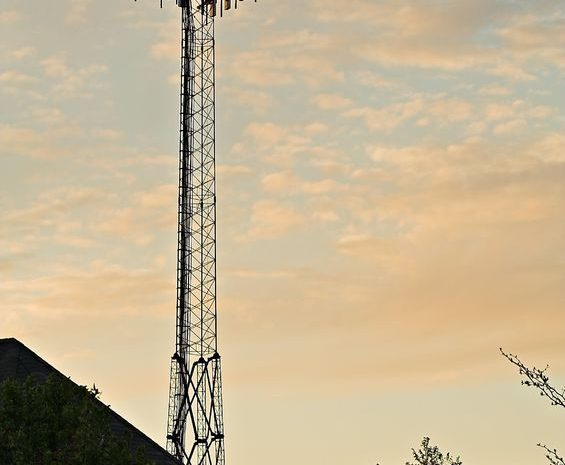 Opposition to residential cell towers is still real
Even with billions of mobile phones and other devices in the world, telecommunications companies still face opposition when they erect new cell towers in residential areas. Public opposition to cell towers, even when they're disguised as trees, flagpoles or other non-obtrusive objects, still can fill a town hall.
Telecom companies need to get ahead of opposition by taking concrete steps to address public concern well ahead of beginning construction of cell towers.
It's ironic that placement of cell towers still can elicit vocal opposition from the public, considering that the number of cell phones exceeded the population in the United States as long ago as 2011. The Pew Research Center reported that 45 percent of adults in the U.S. had a tablet computer. And by the second quarter of 2018, more than 40 percent of web traffic in the United States was through mobile devices, including smartphones and mobile computers.
Public concern over cell towers
Public concern about towers is a real force for telecoms to reckon with. Across the U.S., there are law firms that specialize in bringing legal action against erecting cell towers on behalf of neighboring residents.
In Glenwood Springs, near Aspen, Colorado, residents wrote to local newspapers as well as to local politicians expressing their opposition to new towers that had already been approved in residential areas.
A similar debate arose in Denver this summer, where telecoms are erecting 100 new towers.
In July, the city council of Miamisburg, Ohio restricted the height of new 5G cell towers that were being installed. The ordinance "prevents installation of small cell facilities in areas that are not preferable from an aesthetic perspective," said a city planner quoted in the Dayton Daily News.
Most concerns are about visual appeal and health concerns. Residents frequently complain that towers do not fit into the aesthetic character of the neighborhood, especially in historic areas. They also are concerned about possible impact on property values when cell towers are visible from their back yard.
Health and safety concerns revolve around risks from fire or the tower falling. But the biggest concern is increased cancer risk from radiation.
Health facts versus mythology
The telecom industry as well as health authorities have done much to dispel the concerns about cell phone radiation. Facts are on your side.
The first thing to point out to those concerned about radiation risk is that cell phones, even the newest 5G networks, emit RF radiation similar to commercial radio and television stations. Strong enough RF radiation can cause burns, but unlike x-rays and other ionizing radiation, they do not otherwise affect the body. Even the highest frequencies used by towers and phones is still lower than microwaves used to heat food.
Repeated medical studies have not supported theoretical health risks from RF radiation from cellular networks or cellular towers.
According to the American Cancer Society, "Public exposure to radio waves from cell phone tower antennas is slight for several reasons. The power levels are relatively low, the antennas are mounted high above ground level, and the signals are transmitted intermittently, rather than constantly.
"At ground level near typical cellular base stations, the amount of RF energy is thousands of times less than the limits for safe exposure set by the US Federal Communication Commission (FCC) and other regulatory authorities. It is very unlikely that a person could be exposed to RF levels in excess of these limits just by being near a cell phone tower."
Communicate early and often
Public concern about erecting new towers is understandable. Even though federal law prohibits communities from preventing the erection of cell towers, local ordinances can restrict placement in historic areas and for a range of other reasons.
Telecoms need to develop a communications strategy to get ahead of these concerns. Fortunately, facts are on your side — and so is the still-growing demand for more cellular service, and cell towers in Gainesville Florida and across the U.S.A.