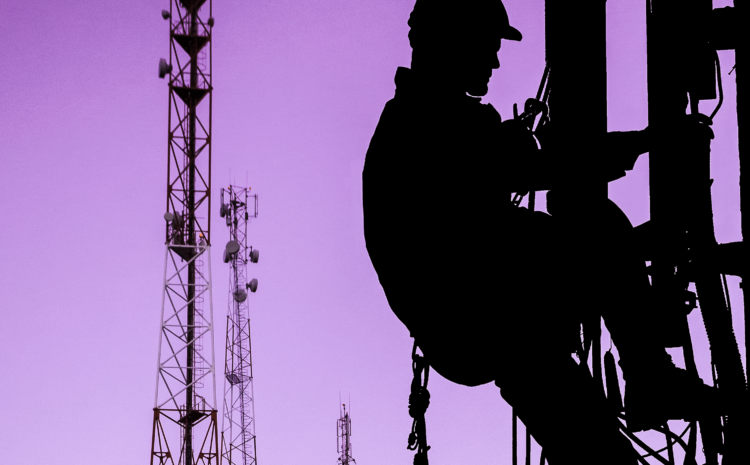 Telecom Tower Climbing Safety and Maintenance Tips
As a member of the telecommunications tower industry, you are well aware of the dangers that your tower workers face every day. With the risks involved in telecom tower climbing, and the need to abide by regulations set by the Occupational Safety and Health Administration (OSHA) and the National Association of Tower Erectors (NATE), it's important that you provide and equip your workers with the most effective safety standards possible.
Three Guidelines for Telecom Tower Workers
The safest and most efficient telecom tower workers are typically the ones with the most climbing education and training, but anything can happen while on-the-job. Here are three tips to prepare any telecom tower worker for a climb:
Have a plan. Make sure you have enough climbers for the job and that each has the proper climbing safety equipment. Check the weather for safety concerns and assess the jobsite for potential hazards prior to climbing. Be mindful of angles and leveraging. If anything seems slightly uncertain, then the climb should be delayed until all issues are addressed.
Inspect all equipment. Equipment is an extension of the telecom tower worker, and it is what makes a climb possible. Climbers should perform thorough inspections to assess the state of their harnesses and fall-prevention equipment before every climb for their own safety and for that of others. Check for rips, snags, corrosion, and general wear and tear.
Instill a rigid culture of safety. The best way to ensure tower workers return safely after a climb is by establishing the most stringent of safety precautions across your company and at each jobsite. Follow every safety protocol no matter how minor it may seem.
The Importance of Comprehensive Telecom Tower Coverage
Accidents always are a possibility, but a total commitment to safety, quality equipment, and experienced personnel can greatly minimize injuries and damage. It's also extremely important to work with a risk manager and insurance provider that offers a program customized for the telecommunications industry.
USA Telecom Insurance Services is a full-service insurance provider that offers telecommunications tower owners and industry professionals comprehensive nationwide insurance programs with top-tier coverage. Our programs include property, commercial automobile, general liability, workers compensation, umbrella, and drone coverage. If you're interested in selecting coverage for your tower company or learning more about our insurance options, contact us today.