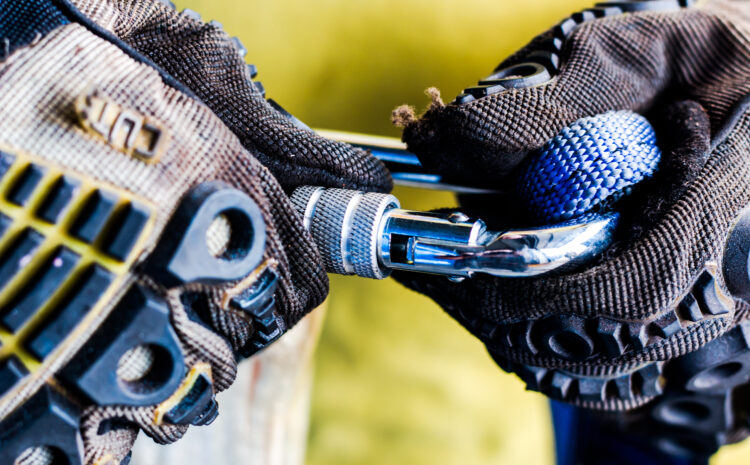 Essential Equipment for Your Tower Personnel
In the telecommunications industry, staying compliant with the Occupational Safety and Health Administration (OSHA) and avoiding injury is paramount. This requires having the proper tower personnel and equipment while also following industry best practices and creating the safest possible work environment. Take a closer look at the fall protection pieces that are most important to a tower operation as well as general cleaning and care recommendations.
Everyday Personal Protective Equipment
One of the leading causes of fatalities in the telecommunications industry is falling. To prevent falls, there is standard equipment for every job site that must be properly maintained. The following items are among the most critical on the checklist for tower climber safety.
Aluminum or steel carabiners
Anchors
Hard hats
Harnesses
Personal fall arrest systems
Position and shock-absorbing lanyards
Rope and cable grabs
How to Maintain Tower Climbing Equipment
Proper care and storage are critical to the service life of tower climbing equipment. Although specific types of equipment may require more specialized treatment, the following maintenance practices are applicable to many pieces in a fall protection system.
When necessary, clean hardware with soapy water and a damp cloth to remove debris. Hang any damp equipment and dry completely.
Refrain from soaking fall protection equipment — especially in harsh chemical substances, including chlorine and bleach.
Store equipment in dark, temperature-controlled areas. Keep devices such as harnesses and lanyards elevated to prevent tearing.
Regularly inspect equipment to check if it is reaching a manufacturer-suggested expiration date, requires repair, or should be taken out of service.
Ensure that all fall protection equipment is kept in a clean, dry storage facility where there is minimal to no UV exposure.
For questions regarding individual product care or cleaning, refer to the affixed identification tag or contact the manufacturer.
Equip Your Tower Company with Specialized Coverage  
When on-site incidents test the limits of your crew's fall protection equipment, having the right insurance coverage is crucial. At USA Telecom Insurance Services, we provide nationwide telecommunications coverage with no minimum premium requirements. Having serviced over 100 telecommunications companies, our team has a deep understanding of the industry and its various operations. Contact us today to speak with one of our experienced insurance advisors.